Activity & Adventure
Fishing in the Grand Abaco, Bahamas
Calm waters, warm breezes and panoramic beauty make this 120-mile-long chain of islands a boating and sailing paradise. Experience fishing Grand Abaco in luxury where the flat waters are famous for tarpon, bonefish and fly-fishing, while sport fishermen will delight in the opportunity to wrestle marlin, mahi-mahi and sailfish in deeper waters. And back on land, the sea still inspires tropical links courses, where the surf and turf play more Scotland than Caribbean.
Details include:
Three-night deluxe hotel accommodations
VIP round-trip airport transfers
Two days of fishing—flats or deep-sea

Daily breakfast and lunch provided
All onboard snacks and beverages

Evening hospitality with canapes and beverages
Dinner nightly
Island gift pack
One round of golf with carts or caddies on day of arrival
Private golf cart
On-site concierge for entirety of your stay
Estimated price: $5,500 per person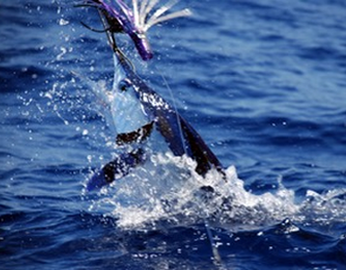 Private Ballooning Over Napa
Enjoy a remarkable Northern California morning as you soar high above the Napa Valley in a hot-air balloon. See the beauty of Napa unfold as you peer down at the gorgeous vineyards during the approximate three- to five-mile flight.
Back on terra cotta, enjoy a leisurely full-service brunch at the launch site. This private ballooning experience over Napa Valley is perfect for any special occasion or just a once-in-a-lifetime memory for you and your guest.
Details include:
Private morning ballooning experience for up to two guests
Full-service brunch following your ballooning experience
Check-in occurs between 6:00–7:00 a.m. in order to fly during smooth and predictable air conditions
Entire adventure is approximately three to four hours with a flight time of 40–75 minutes depending on wind speed
Special in-flight arrangements can be made upon request
Estimated price: $1,550 for two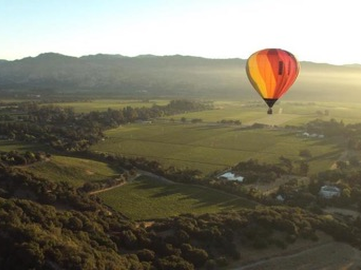 An Exceptional 12-Day Dive Fire and Ice Tour in Iceland
Experience the extremes of both adventure and climate in this unique landscape. Iceland is a world of opposites in geological phenomena. From diving the crystal-clear waters of the Silfra Ravine to exploring superheated vents of Strytan, this Iceland experience will take you to the depths of Iceland's most beloved sites while capturing extraordinary photographs to preserve the wonder of it all.
Details include:
11-night accommodation
Daily breakfast, lunch and beverages
13 dives with expert local dive guide
Diving equipment and GoPro video footage for all dives
All transport on land plus a day with a 4x4 Toyota Land Cruiser excursion
All boat transports
Access to Iceland's national parks
SLR above-water photography of the group
Guide assistance and country travel for nondivers
Estimated price: $3,550 per person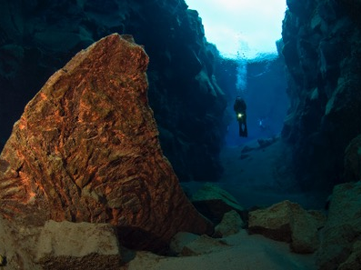 Luxury Surf Weekend in Montauk
Experience the East Coast surfing culture of Montauk with a three-night stay at the Surf Lodge Hotel, which includes daily private surf lessons.
This oceanfront playground located just 110 miles from New York City comes to life every summer as New Yorkers make their way to chic beach houses and fill the surfer-cool boutiques. Off-the-beaten path seafood spots have revitalized the classic Long Island summer spot back to its charm. And the après-surf beach vibe at the Surf Lodge Hotel is perfect to unwind with its hammocks and private balconies.
Details include:
Three-night stay at the Surf Lodge Hotel
Daily surf lessons for two
Jeep access for personal use for four days
Estimated price: $1,885 per person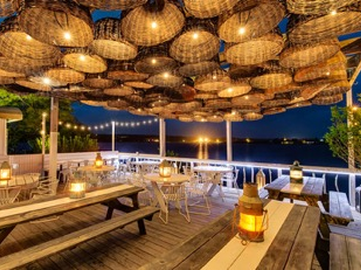 Sports & Entertainment
Super Bowl
The Super Bowl is the culmination of an entire season's blood, sweat and tears. Whether you're a die-hard local fan or a bandwagoner, you have undoubtingly tuned in to watch the game and highly anticipated half-time show over the years. Now experience the hype for yourself in person with the hottest sporting ticket of the year.
Details include:
Premium tickets or VIP suite
Luxury four-night accommodation at five-star hotel
VIP in-stadium hospitality includes pre-game and post-game: gourmet buffet, open premium bar, NFL player and cheerleader appearances and live entertainment
Tailgate party on Sunday
Exclusive on-field experience after the game
Limousine transportation to the game and all after-parties
Access to exclusive celebrity after-parties including Rolling Stone, Playboy, Direct TV, Maxim and more
Estimated price: $45,000 per person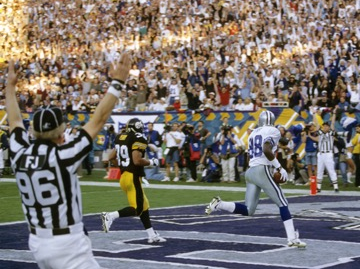 Grand Prix Monaco
Rub shoulders among the glamour set at the most anticipated race of the year. Enjoy a VIP experience firsthand, up close and personal with the best viewpoints of the races, yachts and VIP boxes. Enjoy meet- and-greets with the team, where you can find out what it really takes to race in the F1 circuit.
Details include:
Custom itineraries available
Helicopter transportation from Nice or Cannes airport to Monaco
Five-star accommodation at a private luxury yacht or hotel
Access to either Ferrari Hospitality or Paddock Club Hospitality
Ferrari Hospitality includes: VIP box access, open bar, gourmet lunch served at your preferred table and access to the pit lane
Paddock Club Hospitality, the best view of the F1 racing includes: prime view of the race and pit lane, open Champagne bar, gourmet world dining with fine wines, VIP access to the support race paddock, driver appearances, entertainment and more
Amber Lounge access
Meet and greet with F1 drivers
Access to individual parties as released
Limousine transportation to the races
Estimated price: $50,000 per person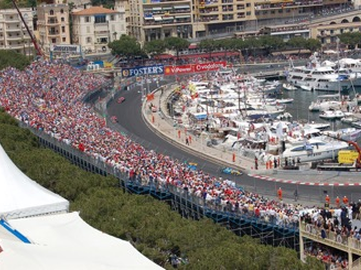 Coachella Valley Music and Arts Festival
Rock on with the music industry elite in this superstar experience. The Coachella Valley Music and Arts Festival is held annually at the Empire Polo Club in Indio, California. Join celebrities as they flock to the desert for an unforgettable weekend of music and parties.
Details include:
Helicopter transportation from LAX to Indio, CA
Luxury four-night accommodation at either a private home or the Waldorf Astoria La Quinta Resort with daily cleaning service and private chef
Three-day passes with the highest level of access to the music festival, including backstage access
24/7 car service to the festival and all events
Access to exclusive celebrity after-parties such as: Neon Carnival, Bootsy Bellows, Revolve and more
Estimated price: $20,000 per person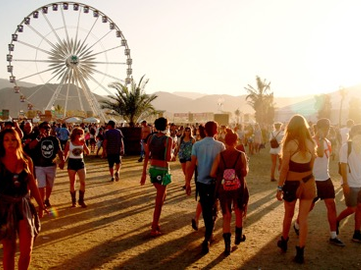 The Masters Golf Tournament
Experience how The Masters got its name. Over the course of four days only the finest golfers will face both incredible triumphs and gripping heartaches in their fight to become The Masters champion. Augusta National inspires a level of awe that is unmatched in the world of golf. With its incredible level of difficulty, spectacular natural beauty and, of course, exclusivity, to watch Augusta National is to watch one of the greatest golf courses in the world.
Details include:
Three days and two nights in a luxury private home in Augusta
Two-day access, during practice or tournament days
Exclusive off-site hospitality featuring elegant breakfast and luncheon buffets, full-service bars, evening hors d'oeuvres and private outdoor patios
In-residence meals prepared by a private chef
Fully stocked kitchens, including a variety of alcoholic and nonalcoholic beverages
Dedicated staff and concierge to handle all details during your Masters experience
Private transportation to and from Augusta National each day
Private airport transfers
Exclusive customized branded gift set
Estimated price: $4,000 per person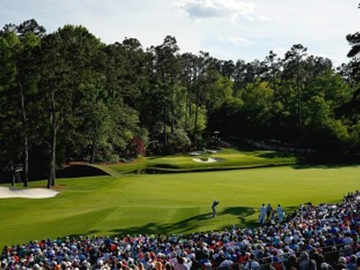 Arts & Culture
Broadway as a VIP
Experience the bright lights and big city that define Broadway. Premium seating and VIP access will make any show as grand as opening night. Take your pick of the following shows:
Hamilton, Dear Evan Hansen, Hello, Dolly!, Frozen, The Lion King, Aladdin, Mean Girls, Book of Mormon, Anastasia, Phantom of the Opera, School of Rock
Details include:
Premium seating
VIP backstage tour plus a meet-and-greet with the cast members after the show
Limousine transportation to the show
Estimated price: $2,000 per person

Cannes Film Festival
Join the film industry's elite at the most exclusive festival of the year. As you mingle with industry insiders and A-list celebrities at some of the most glamorous parties, you may just land yourself a role as extra in their next film.
Details include:
Customized packages available
Helicopter transportation from Nice airport to Cannes
Five-star accommodation at a private luxury yacht or the prestigious Hotel du Cap-Eden-Roc
Access to opening ceremony and after-party
Access to closing ceremony, closing dinner and after-party
Access to exclusive glamorous parties throughout the week including those hosted by: John Travolta, Naomi Campbell Dinner and After Party, Phillip Plein Fashion Show, amfAR Gala and After Party, Moet & Chandon Yacht Party, Nikki Beach and More
Limousine transportation to events
In-room glam squad for hair and makeup
Estimated price: $80,000 for person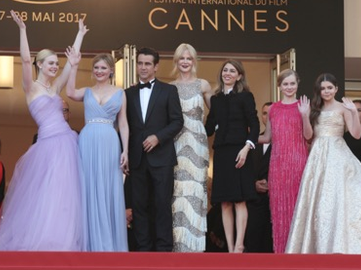 Victoria's Secret Fashion Show
Walk the talk of runway superstars and discover the secret to sexy. The most anticipated fashion show of the year has seen the likes of Adriana Lima, Alessandra Ambrosio, Karlie Kloss and Bella Hadid strut their stuff.
Details include:
Tickets to the fashion show
VIP access to the official after party
Round-trip limousine transportation
Estimated price: $20,000 per person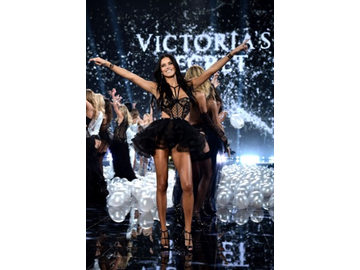 One-on-One Styling Session with Rachel Zoe
Experience the ultimate five-star treatment for the most important occasions of your life. Chief stylist Rachel Zoe and her professional team of hair and makeup artists are at the ready to help you transform your everyday look into one that will have photographers calling your name. Rachel will curate the perfect head-to-toe style for your special night with pieces from your very own wardrobe, followed by the finishing touches of hair and makeup—and how to flaunt it.
Details include:
One in-person head-to-toe styling session with Rachel Zoe
One in-person glam session with Rachel Zoe's team of expert hair and makeup artists
Entirety of the experience including styling and hair and makeup services will be for one person, but client could bring one friend along for fun
The styling session will last up to three hours
Styling session must take place in Los Angeles
Rachel and her hair and makeup team will meet you at agreed upon location
Estimated price: $5,000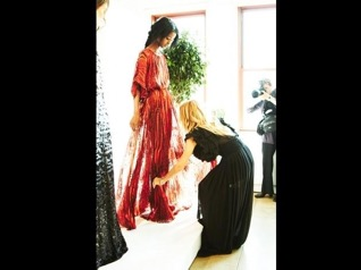 Champagne, Caviar Tasting and a Private Tour of the Russian Tea Room
Travel back in time as you experience each of the four immaculate floors of The Russian Tea Room, including the original café and grand ballroom. Take in the sweet nostalgic atmosphere of over 80 years of history that bear witness to the birthplace of many of New York's culturally defining moments. Let the modernist Russian décor inspire as you are seated in one of the restaurant's luxurious booths. The chef will personally greet you and introduce an exclusive Champagne and caviar pairing that will complement the decadent surroundings.
Details include:
A complete guided tour of the Russian Tea Room, including all four floors
Meet-and-greet with the chef, who will introduce the Champagne and caviar tasting
Tasting includes a bottle of 750 Dom Pérignon Moët and Chandon and 2 ounces of clean, crisp Siberian Oestra caviar
Estimated price: $3,000 for up to four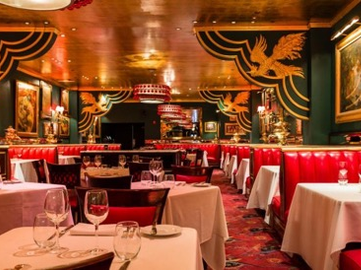 Family
Private Dinner with Harry Potter and the Cursed Child
Join a Broadway cast member from the show for dinner to learn about the behind-the-scenes life on the set of this groundbreaking theatrical event. You'll learn about his or her experience originating a new role on Broadway, the rehearsal process, the required training, what it's like working with J.K. Rowling and more.
Details include:
Premium seats to show
Three-course dinner with cast member at La Masseria NYC
Estimated price: $5,000 per person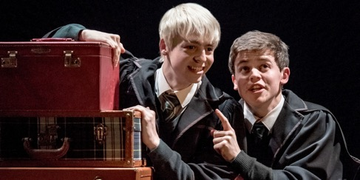 Ultimate Disney World Experience
Everyone believes in magic at Walt Disney World. Experience unparalleled hospitality at one or more theme parks, ride your favorite attractions and watch magnificent parades, live shows and select nighttime spectaculars from special reserved viewing areas.
Experience Details:
5 nights' accommodation at Disney Grand Floridian (Club Level)
Private VIP Tour Guide for your ultimate Disney Dream Day
Four 4 day Park Hopper® Theme Park admission with Disney FastPass+
Early Access to theme parks*
Even before you get whisked away, your Private VIP Tour Guide will ask about your wishes for the day. They'll use their expertise to craft a unique and time-efficient touring plan just for your group. You and your party can even experience our most popular attractions with little to no wait time thanks to expedited access via Disney FastPass+ service. YOUR CARRIAGE AWAITS Every Private Tour includes private transportation. Your Private VIP Tour Guide will even pick you up at your local accommodations and transport you to backstage locations that offer quick access to the magic. And whenever you want to head to another Park or back to the Disney Resort hotel, your guide will have a vehicle close by ready for you. ROYALLY RESERVED You won't have to worry about securing the best seats in the house for select parades, live shows and stunning nighttime spectaculars**. Just let your Private VIP Tour Guide know which shows you'd like to see and they'll escort you to reserved viewing areas.

The team at Disney Signature Services will plan the most efficient, enjoyable way for your Guests to see and do all that's on your list. Just tell your personal Private VIP Tour Guide what you'd like to see, and they'll customize your day to your desire! Some of the personalized services include:
Details include:
Pre-arrival planning
Your Private Disney VIP Tour includes private round-trip transportation to and from your meeting location and the Walt Disney World Theme Parks,
Based on a minimum 7 hours (extensions are available upon request at an additional cost
A flexible start time, picked by you
Visits to multiple theme parks in one or more days, if desired
The ability to enjoy some of your favorite attractions efficiently
VIP viewing areas for parades, select stage shows and nighttime spectaculars
Shared insight from your highly knowledgeable VIP Tour Guide throughout your tour
Package Price: Prices start at $9,875.00 for a family of four (2 adults & 2 children (between 3 and 9 years of age)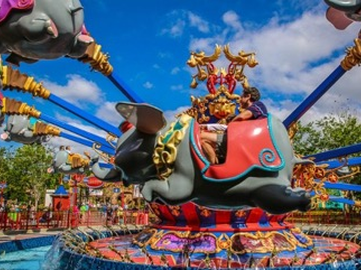 Terms & Conditions:
Package is subject to availability and not guaranteed at all times.
Additional experiences, such as golf or spa services, and airfare are not included in the price.
*Early Access is available on certain days
**Entertainment offerings have limited availability and may be restricted by capacity constraints at time of booking and are subject to change without notice.
Booking should be made at least 3 month prior to the desired arrival date
Private VIP tour is limited to one day, minimum of 7 hours
Additional and nights' accommodation, activities and customization available at additional cost
Cancellation policies apply
Blue Man Group
Dare to live in full color with the Blue Man Group. For over 30 years, the Blue Man Group has been entertaining audiences with its wacky, avant-garde antics. Now you can jam out with the band before the show on a custom-made instrument created in their own music lab.
Details include:
20-minute percussion lesson and jam session with a Blue Man Group member
Best seats in the house, in the "poncho zone"
VIP credentials
Limousine transportation to the show
Estimated price: $3,000 per person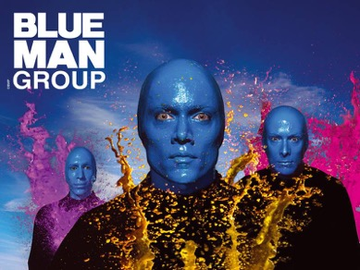 American Museum of Natural History After-Hours Private Tour
The American Museum of Natural History in New York City is one of the most important scientific institutions in the United States, with more than 200 scientists dedicated to the fields of anthropology, astrophysics and biology, among others, within its world-class research facilities. Its more infamous setting for the Night at the Museum movies may inspire your tour as well. Once the museum is quiet and dark, enjoy a private tour of the museum by the very creator and curator of the Hall of Ocean Life, with its famous blue whale.
Details include:
At 5 p.m., arrive at the American Museum of Natural History for a private tour for your group
Private, curated museum tour
Limousine transportation to the museum
Estimated price: $15,000 for a group of four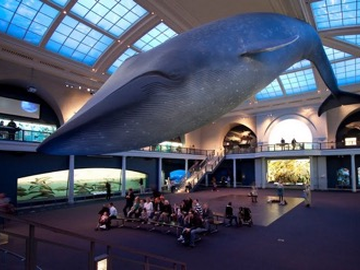 Culinary & Wine
Francis Ford Coppola's Inglenook Vineyard
Spend an exceptional day at the historic Inglenook estate, lovingly restored and celebrated by Francis and Eleanor Coppola. Begin with a behind-the-scenes tour of the estate, followed by a barrel sample of the wine from the vineyard lot you are viewing. A rustic alfresco lunch on the château's terrace highlights the essence of the vineyard with a wine pairing led by Chef Alex Lovick, who will speak to Rutherford's distinctive soil and the microclimates that make the estate's wines unique. Walk away from this experience with a deeper knowledge of what it takes to run a winery, and with a signed bottle of Rubicon in your hand, which is Inglenook's premier vintage and the finest expressions of its terroir.
Details include:
Tour of the Inglenook estate and its immense history
Wine tasting of tour-specific vineyard
Lunch and pairing by acclaimed Chef Alex Lovick
Complimentary bottle of Rubicon
Estimated price: $375 per person
4–10 seats available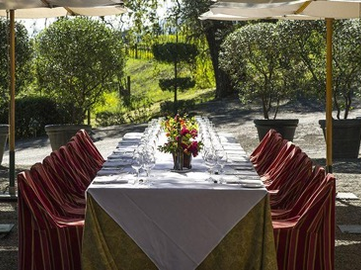 Farm-to-Table with Alice Waters
Alice Waters–Led tour of the Farmers Market and Seasonal Lunch at Chez Panisse Café
Experience a day in the life of famous chef and culinary activist Alice Waters. Ahead of her time and a long supporter of the local sustainable food economy, Chef Waters believes in a "beyond the kitchen" approach and collaboration with organic growers, ranchers and purveyors, who are the stewards of this land protecting American soil for future generations.
Join Alice for an eye-opening tour of a local Bay Area farmers market to meet her network of growers and artisanal purveyors, all the while sharing her tips for selecting peak-season produce.
Details include:
With a fresh produce haul and a cart full of sundries, return with Alice to Chez Panisse Café for a celebratory lunch
Estimated price: $5,000 per person
Available for two people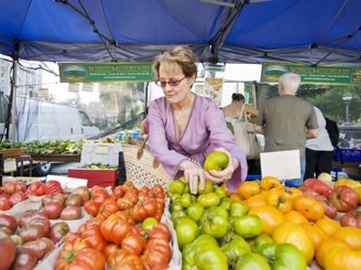 Craft Wine Pairing Party at Mulino a Vino–New York
Host your own wine soiree with a custom-created menu in New York's Meatpacking District. Take over Mulino a Vino, a sophisticated Italian wine bar and restaurant that serves over 100 Italian wines by the glass. The chef's philosophy is not to pair wine with food but rather to pair the food with the wine. Choose from among its prolific wine list, which is divided into four distinct categories according to flavor and intensity: Bright & Lively, Clean & Earthy, Smooth & Velvety, and Big & Luscious. Owner and Sommelier Paolo Meregalli will be joining in on the night to create the ideal match between wines, cocktails and dishes. Matteo Zed, one of Italy's top mixologists, will also be on hand to tailor-make your cocktails while you watch. The entire restaurant will be at your disposal, so you can create the ultimate private party.
Details include:
A four-course meal with wine or cocktail pairings for up to 40 people
Private hire of entire restaurant, including the main dining room, Chef's counter, wine cellar room and The Library
Estimated price: $9,900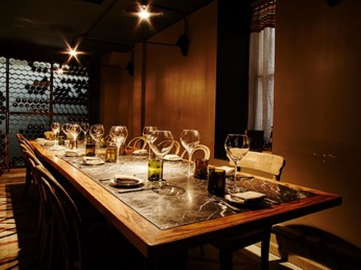 Chef for a Day at the Borgo Cooking School, Tuscany, Italy
The Borgo Cooking School, located on the fertile grounds of Borgo Santo Pietro comprising a hotel, spa and restaurant, welcomes you for three days of pure Italian indulgence. The immersive Tuscan experience begins with selecting your own fresh ingredients among its olive groves, organic farmland and vegetable gardens. Every Italian knows Nonna's recipes are prized possessions, and here Mamma Olga doesn't disappoint. With over 30 years of restaurant experience as well as cooking for her own familia, she'll teach you how to create the perfect pocket for ravioli or gnudi. You'll also learn how to expertly pair wines with each meal at this gastronomic center for all things Tuscan.
Details include:
Three-night stay
Farm and vegetable garden tour
Borgo Cooking School apron, notepad and recipe book
Chocolate Passion cooking class
Tuscan Traditions cooking class
Certificate from the chef on completion of the courses
Estimated price: $3,000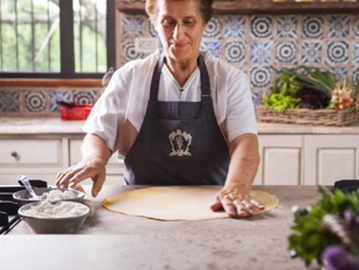 Sonoma Valley Three-Day Culinary Escape
Pamper yourself with the earthy yet decadent culinary atmosphere of life in Sonoma, California. Slow food, farm-to-table, sustainable farming—these are heralded concepts around the world and especially celebrated in Sonoma. Enjoy a cheese class with a master cheesemaker, taste pinots and chardonnays in a private vineyard and visit and lunch at Tomales Bay on the Pacific, where Hog Island Oyster Company grows clams, mussels and Sweetwater oysters.
Details include:
Visits to cheesemakers for tours and tastings
An interactive cheese class with Chef Sheana Davis
Visit to the Inman Family Vineyard to enjoy tastings of some of its finest wines
Visit to The Hog Island Oyster Company on the Pacific
A lesson on crabbing and crab tasting as fresh crab comes in off the boats
Wine pairing with crab at Rochioli Vineyards as a final send-off
Estimated cost: $5,800 per couple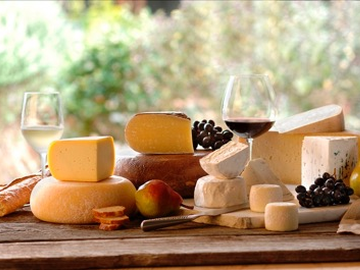 New York City Three-Day Culinary Escape
Take a bite out of the Big Apple with this culinary showdown as you explore a few of the city's boroughs. Start in Greenwich Village, the bohemian heart and soul of Manhattan, where charming restaurants share space with lovely federal houses, green grocers, fabulous shops and a mix of ethnic neighborhoods. Next, head over to what many call its hipper neighbor, Brooklyn, for a brewery tour, indulging along the way in the best pizza ever. Round out your day at the exquisite Prospect Park or the Brooklyn Museum and Botanic Garden. With two cooking classes under your belt, return home floating on a cacophony of sights, sounds and flavors.
Details include:
Two-night accommodation at the boutique Gramercy Park Hotel
Spend 3.5 hours on a West Village culinary tour visiting "mom and pop" specialty food shops and charming restaurants
Attend a cooking class where you will work with some of the produce that comes in daily from New York's surrounding farmland
Receive a recipe packet so you can cook these dishes for your friends
Enjoy Brooklyn's Beer tour, visit historical brewery buildings and enjoy Brooklyn pizza
Prowl Williamsburg's hip, independent shops until your evening cooking class
Estimated cost: $3,000 per couple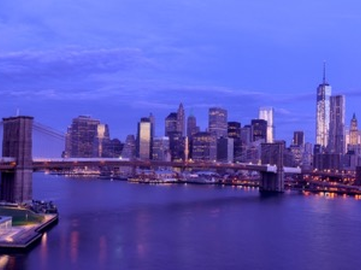 Seven-Day Culinary Tour of France
When you think of France, you think of wine…and probably picnicking on baguettes and cheese after a visit to the Louvre. Here's your chance to immerse yourself in the world of French cuisine at some of the world's finest establishments.
Details include:
Crash course overview of Paris' important role in culture and cuisine
Tasting of France's three wonders: cheese, bread and chocolate
Private visit of Champagne house Veuve Clicquot, circa 1772
Behind-the-scenes Champagne production tour
Visit a market shop with local chef and a four-hour private cooking class
Overnight stay at the famous Château Les Crayeres
Visit of Châteauneuf-du-Pape winery for tour and tasting
Master chocolate class with wine pairing
Downtime for shopping
Estimated price: $17,000 per couple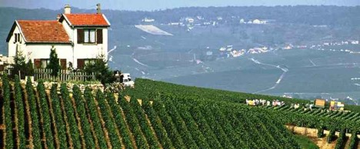 An Afternoon with Carlo Mondavi and a Few of His Favorite Thing7
Join Carlo Mondavi, of the legendary Mondavi family, for a moveable feast along the Sonoma Coast. Carlo likens winemakers to artists who inspire us not only through their grapes but through their healthy lifestyle and activism for all things sustainable. Spend an afternoon with Carlo exploring his ethos and favorite areas of this renowned wine region, where breathtaking vistas are matched only by the people and taste of the wine they grow there. During your journey, the fourth-generation vintner will detail his affinity for the exceptional geography that produces some of the most coveted wines in the world, and you'll learn why he chose this region to situate his winery, RAEN. Afterward, enjoy a long, late lunch at one or Carlo's new favorite restaurants in Healdsburg, where RAEN wines will be showcased alongside other world-class pinot noirs. A bottle of a library Mondavi Pinot Noir from the '60s or '70s will be yours to take home. This exclusive experience benefits Tipping Point.
Details include:
An entire day with Carlo Mondavi, which includes lunch with wine pairings and a bottle of wine to take home
Starting at $6,000 per person
Available for two to six people (all guests must be at least 21 years old)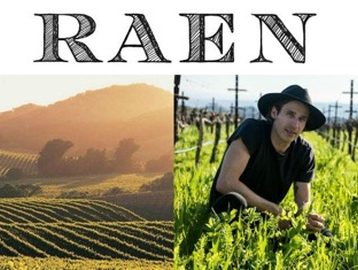 Private Cocktail Session Led by 2-Time James Beard Award Winner
Let two-time James Beard Award–winner and master mixologist Dale DeGroff elevate your spirits and skills to a new level during this night of cocktails and catered bites. Learn how to create the most exquisite cocktail concoctions and wow your guests with the guru's inspired recipes as his team of sensory-giving talent caters to all your culinary needs.
Details include:
Cocktail class for six guests with award-winning mixologist Dale DeGroff and his assistant
Learn how to re-create classic cocktail recipes into entirely new, inspired creations
Class can be held in your home or any specified NYC location
Caterer will prepare the perfect tapas to complement the cocktail selections
Purchaser will be given a product and ingredient list to supply for the evening, for which he or she is solely responsible
Estimated price: $3,500 for six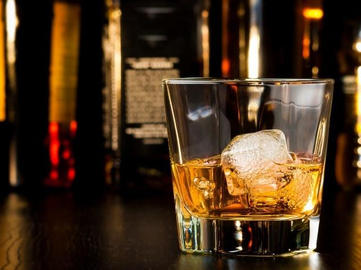 To take advantage of the offers outlined as part of the Luxury Card Hotel & Travel Program and Luxury Card EXPERIENCES, arrangements must be booked through Luxury Card ConciergeTM and purchased with your eligible Luxury Card. Contact Luxury Card Concierge 24 hours a day, 7 days a week, at 844.724.2500 or concierge@luxurycard.com. All offers are subject to availability and may be changed and/or withdrawn without notice.