Luxury Beer
ROCOCO Tokyo WHITE Luxury Beer
ROCOCO Tokyo WHITE ROCOCO Tokyo WHITE, a luxury beer, is becoming a favorite among leading chefs and sommeliers. It is exclusively offered in leading Tokyo restaurants, including ~70 Michelin starred restaurants.
Eligible card:
NEW:
In response to customer's feedback, order form is now available.
Subscription plan is available for members
Updated to new gift package design
ROCOCO Tokyo WHITE
Exclusively Available to Tokyo's Best Restaurants. And you.
Beer has developed a rather casual image over the years, hasn't it? ROCOCO Tokyo WHITE is a luxury beer that is changing this perception. We have quickly become a favorite among Tokyo's leading chefs and sommeliers. You'll find us exclusively at Tokyo's best restaurants, including Michelin-starred restaurants, such as Sugalabo, Shinohara, Florilege, Sushi Yoshitake and Sazenka.
We are delighted to give Luxury Card Members the chance to enjoy ROCOCO Tokyo WHITE. At home, private events, or even as a special gift for friends, family or business associates; whatever the occasion, ROCOCO Tokyo WHITE is made to make an impression.
Mount Fuji Water. German style. As Good as French Wine.
Using naturally filtered water from Mount Fuji, ROCOCO Tokyo WHITE is brewed in Shizuoka, Japan, in the German wheat beer style. We crafted ROCOCO Tokyo WHITE to offer gourmets a beer with a sensory experience similar to that of fine wines.
Sommeliers describe ROCOCO Tokyo WHITE as having a unique luxurious texture and being refreshingly easy to drink. Serving ROCOCO Tokyo WHITE in a white wine glass is recommended to enjoy a beautiful balance between its fruity aroma and its sharp taste.
Special Offer for Luxury Card Members
Although ROCOCO Tokyo WHITE is not for sale online or in retail stores, Luxury Card members will be able to order directly from ROCOCO Tokyo.
Gift Package includes 2 bottles and comes in a specially-made wooden box and bag ready for gift-giving.
For private consumption, cases of either 6, 12 or 24 bottles will be available.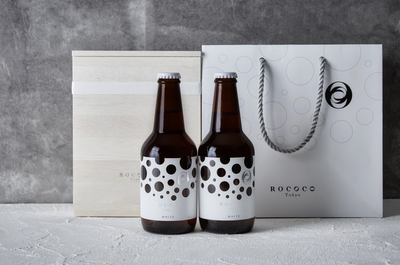 Ordering Process
To place an order, please send an email to info@maisonrococo.com with the required information below (English is welcome).
A ROCOCO Tokyo WHITE representative will respond to your order with an invoice via Square that is payable online.
If voice call is preferred, a ROCOCO Tokyo WHITE representative can also call you at your provided phone number so that you may provide payment details.
All required information below can also be accepted via phone call.
Invoices to confirm the transaction will be sent to customers within 24 hours from the call or receipt of an order via email.
Payment is due in full 2 business days from your receipt of the confirmation email from Maison ROCOCO.
・Please allow a minimum of 2 business days from your ordering date for your earliest requested delivery date.
・All gift boxes and cases of ROCOCO Tokyo WHITE will be delivered in refrigerated trucks to ensure freshness.
・Please use Luxury Card for your payment.

Required Information
Type "Luxury Card referral order" in the subject line of the email
Order Name
Number of gift boxes and/or cases (choose cases of 9 or 30 bottles)
Preferred delivery date for each order (earliest delivery is 2 business days from receipt of order)
Preferred delivery time for each order (am or in 2-hour blocks for pm delivery 20:00-21:00 at the latest)
Shipment Information (Name, Delivery Address and Phone Number)
Preferred Billing Settlement Method (Online or Phone Call)
Interest in future updates from ROCOCO Tokyo? (Yes / No)
・Personal information shared with Maison ROCOCO will uniquely be used for the purposes of executing orders. If your answer to question 8 in Required information above is as "Yes" Maison ROCOCO may reserve the right to email or mail promotional content or invitations to private events to its customers. Maison ROCOCO will promptly honor customer preferences with respect to any future communications.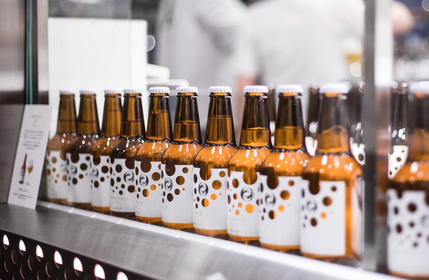 Pricing (shipping fee inclusive)
・Gift Package of 2 bottles: ¥3,200 (ex. consumption tax, Ochugen paper wrapping is not provided)
・Case of 6 bottles: ¥5,800 (ex. consumption tax)
・Case of 12 bottles: ¥10,600 (ex. consumption tax)
・Case of 24 bottles: ¥19,200 (ex. consumption tax)

Feel free to call ROCOCO Tokyo directly at 080-3073-7343 with any questions or orders.
Maison ROCOCO Corporation
Harumi 3-13-1-5106, Chuo-Ku, Tokyo
〒104-0053
Yohay Wakabayashi – Representative Director
yohay.wakabayashi@maisonrococo.com
080-3073-7343

Privilege Validity Period
Through December 31, 2019 (Tue)
Notes
・This service is subject to change or cancellation without notice even within privilege offer period.